Runtz is the latest must-have cannabis strain coming out of America's West Coast. As the name implies, this is another super-fruity strain poppin' with terpenes branching out from the Cookies family.
Exactly how fruity is this rare and special Zkittlez X Gelato cross? When young plants are just about ready to start flowering, roll a stem between your fingers then take a deep sniff. You'll smell a literal rainbow of fruit including sweet peach, candied cherries, ripe strawberries, tart grape and tropical mango. The bouquet deepens as the buds start to swell, intensifying during the cure. Breaking open a properly dried Runtz bud is a true delicacy!
Truly deserving of the Leafly Strain of the Year for 2020, Runtz offers way more than concentrated fruit fragrances. The flowers are totally drenched in resin (take note extract people!), paint themselves in colours ranging from deep purple to neon green, and lift the mind for hours in a cloud of happy, untroubled euphoria. Did we mention THC reaches 25% or more in almost all varieties!?
But, when growing from cannabis seed, which one should you pick? The KillaBeez crew has reviewed their faves to help you make your choice. If you're lucky enough, you could even get a pack for free. Keep reading all the way to the bottom to find out how you could get one of 16 prizes!
1. Runtz Muffin By Barneys Farm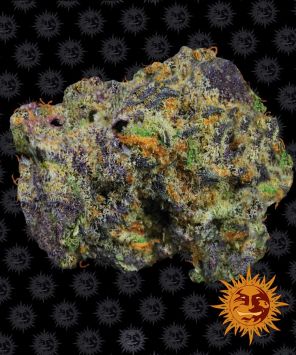 Trust Barney's Farm to always be at the forefront of trending cannabis seeds! This time, they've crossed the standard Zkittlez X Gelato 33 formula with their own Orange Punch breeding stock. This resulted in an extra shot of sweet citrus flavour (think Sunny Delight) as well as some minor notes of pineapple.
THC also pushes the edges of possibility testing in at 29% with a little more of an Indica bend than most other Runtz strains. The high is still strong & long-lasting with happy feeling that screams creativity, but there's also a sense of inner calm, peace and tranquility. Runtz Muffin needs about 9 weeks of bloom to show her full potential and can yield up to 600 gr/m2 inside (2 Kilos Outside). .
2. Runtz Auto By Barney's Farm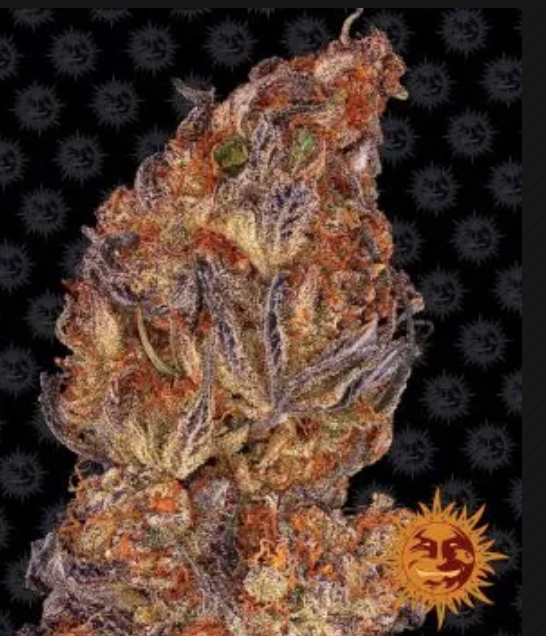 Barneys didn't want all you autoflowering seed nuts to miss out on Runtz so they automated their incredible popular Runtz Muffin strain by crossing it with their proprietary Super Auto #1 breeding stock. Runtz Auto is just as sensationally fruity as her photoperiod mum, but only needs 63-70 days from seed to reach full maturity for rapid harvests.
There is a touch more Indica in the autoflowering seed version, so you can expect a little bit more chill relaxation mixed in with the euphoria and good moods. Heights are in the medium range at 100-120 cm indoors, so make sure you have a bit of headroom before planting Runtz Auto. They'll reach their max size unbelievably fast!
3. White Runtz By Anesia Seeds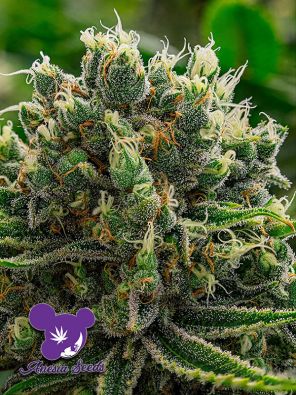 Another Zkittlez X Gelato remix, the breeders at Anesia Seeds decided to focus on resin production with their White Runtz strain. The yields are just a tad smaller than Barney's Runtz Muffin with a slightly shorter flowering time, but they still achieved a 29% THC level during their tests and the perfectly formed buds were so saturated with resin that they appear to be from the White genetic line instead of Cookies. If you had to pick a Runtz for extraction, this would be the one!
White Runtz have a flavour profile that is mostly tart raspberry with a lighter, sweeter pineapple undertone and minor hints of tropical fruit tickling the palate and begging you to identify each one. As a 30% Sativa, 70% Indica mixed hybrid, these 100% feminized seeds start off with a burst of creative energy before gently releasing you into a puffy cloud of physical relaxation that lasts for hours.
4. Crystal Runtz By Big Head Seeds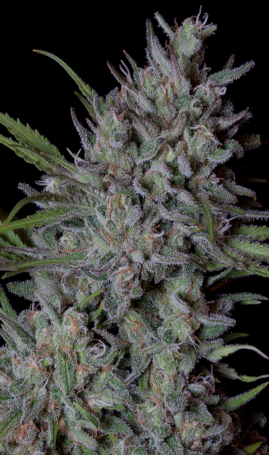 Big Head Seeds also stuck with the tried-and-true Zkittlez X Gelato recipe to create their resin-coated Crystal Runtz feminized seeds. This version has a slightly lower THC rating (27%) and an 8-9 week finish that's similar to both Runtz Muffin & White Runtz. However, the flowers are enormous as only Big Head Seeds can do.
Compared to White Runtz, Crystal Runtz is much sweeter with a candy-like flavour that'll taste like you let a handful of original Runts candy dissolve on your tongue. The sugary quality lingers way past the exhale leaving you with a pleasant aftertaste, especially if you're vaping dried buds. Colours are the characteristic purple and green that Runtz is known for.
HOW TO WIN RUNTZ MUFFIN  – 16 PRIZES!

Here's your chance to win Barneys Farm Runtz Muffin 3 Seeds. We have 16 Prizes in total to give away. To Enter you just have to leave a Runtz strain comment below, but you can also participate on the other 8 platforms listed. We welcome your participation!
Winners will be announced on THIS blog post – 21st  January 2020. Please don't forget to check back then!
420Mag:

Comment on

 THIS POST

  

Facebook:

Comment on

 THIS POST

 

Instagram:

 

Comment

on THIS POST

 

GrowRoom420:

 

Comment

on THIS POST

THC Talk:

 

Comment

on THIS POST

 

Rollitup.org:

 

Comment

on THIS POST

OverGrow:

 

Comment

on THIS POST
This Blog: Comment in comments section below!
Good luck to everyone and thank you in advance for taking part.
KillaBeez SeedBank 
Winners
Congratulations to all the winners listed below. If you are a winner please ensure you contact by email [email protected] BEFORE the 29th January 2021 to claim your prize ( sorry claims after this date cant be made). Please include in the email i) proof of winning profile, ii) name and address
420Mag:

Backlipslide, smoke99

  

Facebook:

Nelson Mette, James Shepherd Atkinson

Instagram:

 

terpsmell, hoochmama50

  

GrowRoom420:

TommyT, Fibrosux

  

THC Talk:

 

CanEhDiana

, LewisR19

Rollitup.org:

 

JonathanT, CirE

  

OverGrow:

Patriots781,Cadman

  

Blog:

dm***[email protected],mi****[email protected]