In these strange times, Humboldt Seeds are especially hard to come by! Most Retailers are now completely sold out since Dinafem's recent forced closure (which we hope to be temporary).  
So as an extra special treat, we have decided to promo some of Humboldt Seeds finest delights with an exclusive competition to win some now very rare, collectable Humboldt Seeds.
The following prizes are will be listed on the the platforms listed near the bottom of this post:
Humboldt Seeds Bubba's Gift 3 Seeds
Humboldt Seeds Desert Diesel 3 Seeds
Humboldt Seeds OGKZ 10 Seeds
Humboldt Seeds TrainWreck 10 Seeds
Humboldt Seeds Lemon Thai Kush 5 Seeds
Humboldt Seeds Blue Dream 10 Seeds
Humboldt Seeds Blue Dream Auto 5 Seeds
Humboldt Seeds Blue Dream CBD 10 Seeds
Humboldt Seeds Mango Sapphire 3 Seeds
Humboldt Seeds Lemon Kush Headband 10 Seeds
Humboldt Seeds Lost Coast OG 5 Seeds
Humboldt Seeds OG Kush Auto 3 Seeds
Humboldt Seeds Gorilla Breath 10 Seeds
Humboldt Seeds Bubba Kush 10 Seeds
Please note that if you live outside of the UK we will potentially remove the wooden packaging and place the seeds hidden inside a model plane since this is the best way to get them through. 
Humboldt's Signature Blue Dream Strain Is Just One Prize You Can Win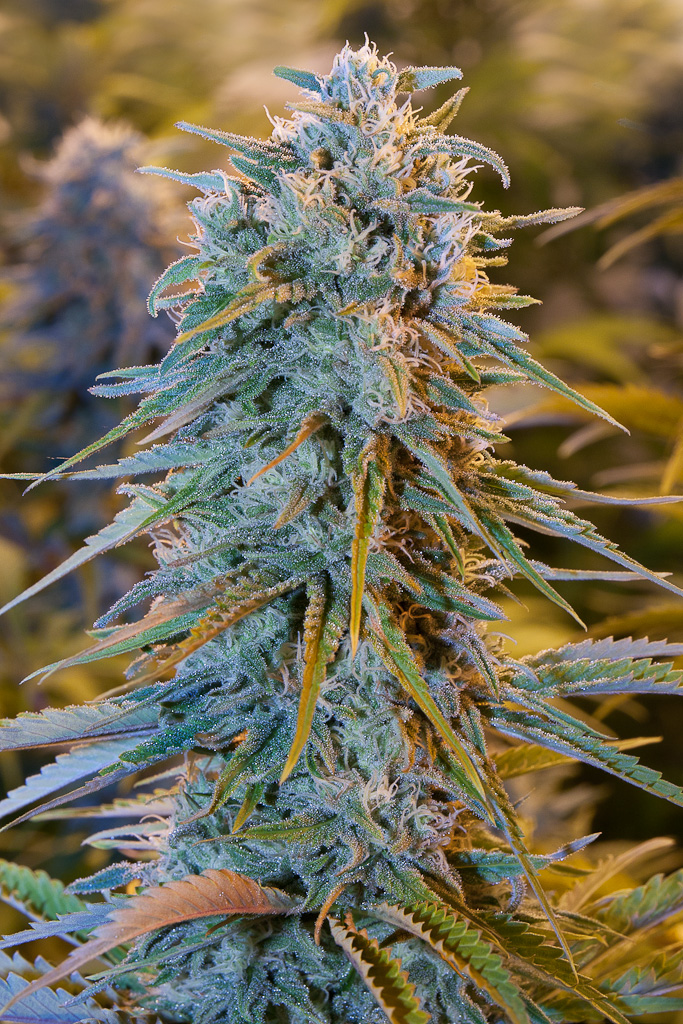 Humboldt Seeds is home to many classic strains including Green Crack and Trainwreck, but none is so beloved as Blue Dream. This Blueberry Haze continues to be a top seller at California's best dispensaries but nothing substitutes for the quality that comes with fine home-grown weed carefully cultivated with care and love. That's why you should definitely want to win these seeds! 
With Blue Dream you get massive, commercial-sized yields made up with towering, spear-shaped colas that practically glow with an eerie silvery blue hue that's to an excessive amount of resin crystals. Perfect for extracts, this Sativa-dominant strain sends your head soaring within minutes before settling down into a comfortable stone that squeezes that last bit of stress out of your body. Expect the buzz the hang around for at least an hour, often much longer. It's truly the stuff of dreams!
HUMBOLDT SEEDS GIVEAWAY
Thank you to everyone for taking part. Congratulations to all the winners listed below.
Facebook:  
Prize 1 OGKZ 10 Seeds –  Andrew Dewaal
Prize 2 Trainwreck 10 Seeds  – Jeff Whitehursts
Instagram: 
Prize 1 Lemon Thai Kush – rolla__j
Prize 2 Blue Dream 10 Seeds – dabsmoker4200
GrowRoom420: 
Prize 1 Blue Dream Auto 5 Seeds – elishere65
Prize 2 Lemon Kush Headband 10 Seeds –NiGHTMARE
THCTalk: 
Prize 1 MangoSapphire 3 Seeds – GrowGlow
Prize 2 Bubba Kush 10 Seeds – Cannabug
Rollitup.org: 
Prize 1 Gorilla Breath 10 Seeds – TheWholeTruth
Prize 2 OG Kush Auto 3 Seeds – tkmk
OverGrow: 
Prize 1 Bubbas Gift 3 Seeds – Comacus
Prize 2 , Lost Coast OG 5 Seeds – anonymous4289
BLOG: 
Prize 1 Desert Diesel 3 Seeds – leif.n***[email protected]
Prize 2 Blue Dream CBD  10 Seeds –d***[email protected]
Winners
Winners please follow these instructions to claim your prize. Please email hi[AT]killabeez-seedbank before the 07th January 2020, please include the following details:
The Prize you won
Your Name & Address 
A screenshot of your profile
Team KillaBeez
#KillaBeezSeeds