Autoflowering seeds are so popular they sell twice as fast as any other type of bean. That makes "What is our best AutoFems" an upward trending FAQ at KillaBeez. 
For that reason, we decided to put pen to paper – or keyboard to screen – and record our current top picks for both our loyal customers and the general public.
Agree or disagree with our faves? Like and comment below. We'd love to hear your thoughts!
1. Wedding Cheesecake Auto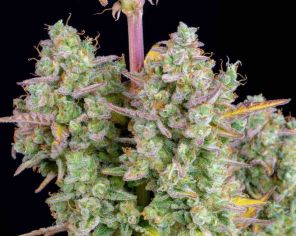 Wedding Cake by Fast Buds is the most popular cannabis strain to come out of America since Girl Scout Cookies, but Wedding Cheesecake Auto pushes the envelope even further. Not only does it have genuine Wedding Cake DNA, it mixes in the UK's favourite and most reliable strain, Cheese.
Yields can go all the way to 600 gr/m2 on this 9-weeker, THC pushes past the 24% mark, and the sensual high balances an esoteric head high with a warm, body-hugging buzz to perfection. The aroma?  Soft vanilla goodness mixed with sweet cream and earthy undertones.
2. Auto Afghan Mass XXL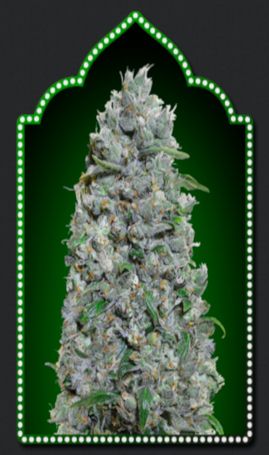 If you're looking for classic weed in an updated form, take a gander at Auto Afghan Mass XXL. The XXL stands for XXL Yields – not XXL Heights. Inside, this retro weed seed generally stays under 1 meter while still producing a whopping 550 gr/m2 or more.
How did 00 Seeds do it? They crossed their signature Afghan Mass with a fast, very productive Critical Mass Auto, the gold standard of high-yielding cannabis seeds. This is a near-pure Indica with 17% THC and a very sedating stone. The power rating might not be in the 20%  High THC range, but don't let that fool you. This one will hit you like a ton of bricks if you're not careful.
3. Lemon Juice Express Auto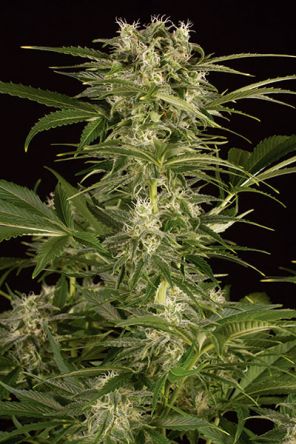 Humboldt didn't fool around when they decided to put out an automatic Jack Herer strain. They got the best genetics Amsterdam had to offer, then crossed it with an Original Haze before back-crossing to stabilize across multiple generations until they got a very consistent 65-day return on this heady Sativa.
The flavour is exactly what you'd expect from the name. Lemon Juice Express Auto tastes like crystallised lemons sweetened with pure honey before being boiled down into a thick syrup. THC wavers around the 13% mark so it won't fry your brain. What it will do is fill your stash with some excellent wake-and-bake that'll be so good you'll be bouncing out of bed every morning – even Mondays
4. Auto Sour Melon Mass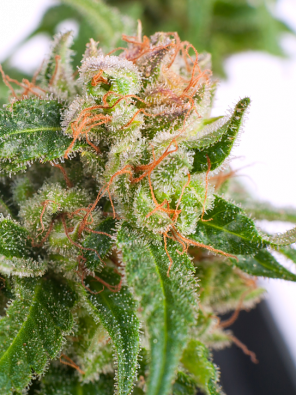 You say you want rapid speed, massive yields and astronomical THC, but you don't want to give up even a smidge of flavour to get it? Critical Mass Collective has you covered and then some with their Auto Sour Melon Mass. This beauty only needs 70-80 days, has high yields inside and out, and comes with a righteous 20% THC rating.
But, how does she taste and what's the smell like? Man, oh man, we have something special for you. This automatic strain ooze with the pure essence of perfectly ripe cantelope just liked a melon fresh picked from your garden in the middle of August. And, they're just as sticky.
5. Purple Punch Auto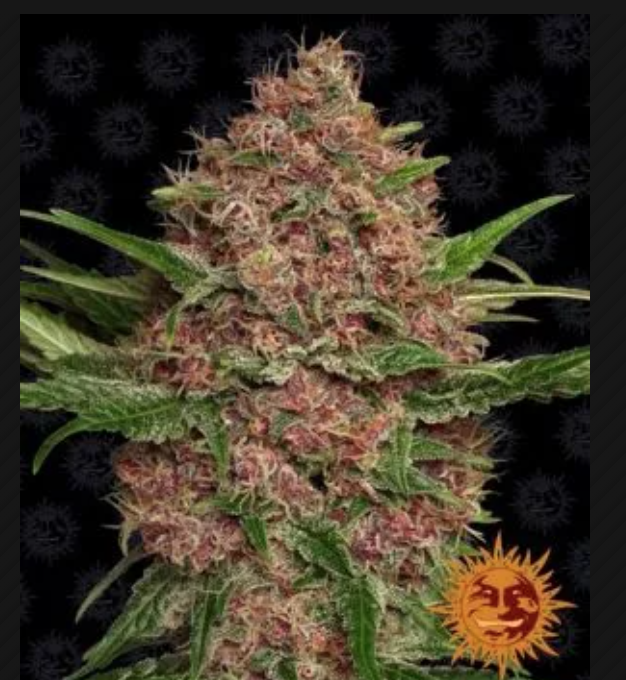 Have you ever started to cut some tight, dense nuggs completely coated in THC crystals so big they looked like granulated sugar – then noticed the telltale fuzz of mould or mildew? Damp conditions combined with susceptible genetics can ruin things for even the pros. Purple Punch Auto is a good choice if you'd like to avoid those problems.
This colourful cannabis seed produces big yields of flowers with a density that rivals even the best photoperiod strain, but it's very hardy and mould resistant, a really good thing if you're in a damp, northern climate. Purple Punch Auto only needs 60 days, stays short and bushy like a good Indica should, and tastes like fresh apple pie!
6. Incredible Bulk Auto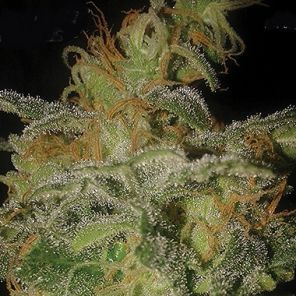 This one isn't exactly new, but it never fails to please. Dr Krippling's infamous Incredible Bulk Auto is a beginner-friendly shorty that only needs 55-70 days to produce a Killa 650 grams (per square meter) yield made up of big, blinged-out buds completely drenched in terpene-filled THC crystals.
Incredible Bulk Auto has a pleasant, somewhat mild taste with a slightly stronger aroma. It's not going to taste like apple pie or lemon candy, but it's a solid choice that you'll enjoy long after some of the more intensely flavoured strains are long gone. If this is your first time, this one will treat you right!
7. Blackberry Auto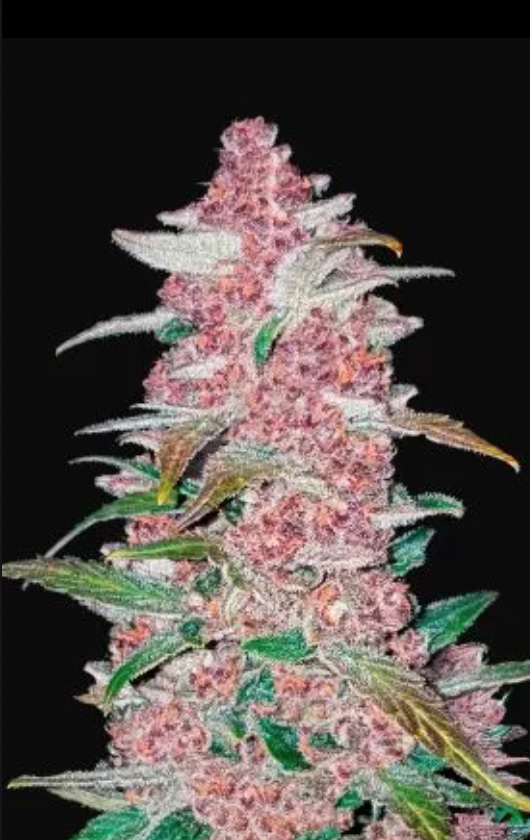 The world loves a fruity strain and Blackberry Auto is no exception. Never one to disappoint, Fast Buds pumped in plenty of dark colours and dark forest-fruit flavour into this 1st place winner of Oregon's Best Autoflower competition. In just 8 weeks, the deep purple flowers will be ripe and ready to pick complete with a very strong 23% THC rating.
Blackberry Auto is an Indica-dominant strain with a high potency level that insists on respect. Imbibe too much and you'll find yourself locked to the stoned couch for hours. Prepare ahead of time with plenty of stoner snacks, a delicious beverage and a new movie or video game. You can thank us later!
8. Auto Pineapple Crack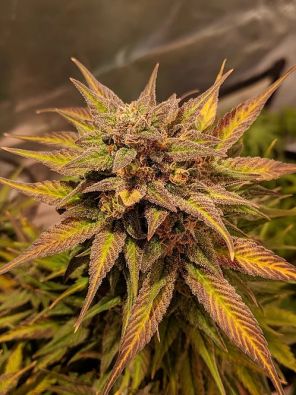 Green Crack is practically a household name, made famous by none other than Snoop Dogg. We, on the other hand, think it lacked a certain something, something. Top Shelf Elite agreed, making it faster and tastier with their Auto Pineapple Crack cannabis seeds.
This 60-day Sativa will still deliver face-melting power along with a mind-altering head high, but it has a wider array of terpenes that'll make you taste the rainbow with notes of tart cherry, ripe mango, tropical papaya and pink grapefruit in addition to the predominant pineapple skunk flavour. It'll have you saying "Please sir, can I have another?" in your sleep!
9. Narco Purps Auto by Cream of the Crop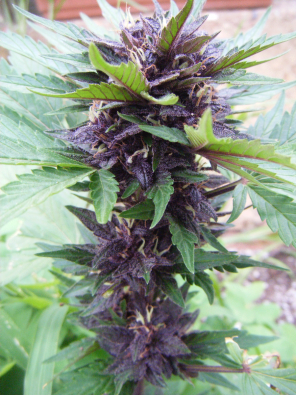 If you crave purple strains so purple they look Photoshopped, don't miss out on this fully autoflowering seed. Narco Purps Auto is as colourful as they come! Whether you're searching for a true piece of eye candy or an AutoFem that's so sedating she's practically narcotic, you will not be disappointed in any way.
Bred using rare Afghani genetics, Narco Purps Auto is naturally high in both THC and CBD making it a potential fixer for pain of all types as well as insomnia according to Cream of the Crop. She only needs 60 days to form big, resin-drenched buds that resist most pests as well as mould. THC hovers around 16%.
10. CBD Lemon Potion Auto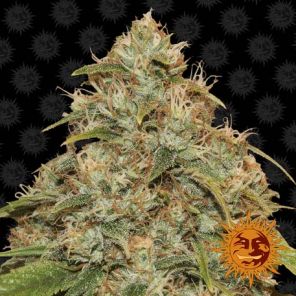 This is a rare find indeed! Automatic high-CBD strains are still not common, and neither is any cannabis seed with a 2:1 CBD to THC ratio. CBD Lemon Potion Auto has the potential to deliver massive buds oozing with candied-lemon aromas and sporting up to 15% CBD with only 7.5% THC. This is medical marijuana at it's best – therapeutic with just a very mild recreational lean that'll make you feel really, really good.
Plants stay short and bushy with an abundant number of bud sites. Instead of massive castle colas, CBD Lemon Potion Auto will be covered from top to bottom in too many golfball-sized buds to count. Genetics include Lemon Kush, a spectacular CBD Crew mother and Barney's best autoflowering breeding stock.
As mentioned above, if you've been blown away by a AutoFem we missed, let us know below in the comments. We're always on the hunt for something new. Don't forget to tell us why as well as what!