Check out new Barneys Farm Wedding Cake Auto Seeds from Barneys Farm! Read all about these new amazing cannabis genetics using the link below.
Read all about Barneys Wedding Cake Auto using this link.
From Now until Sep 21st 2020 00:00 UK Time, comment below, or on any of the platforms listed, for your chance at winning one of these awesome prizes. This special Wedding Cake Auto Seeds promo is only available at Killabeez SeedBank!
Introducing Wedding Cake Auto – Drenched in with Frosty White Crystals!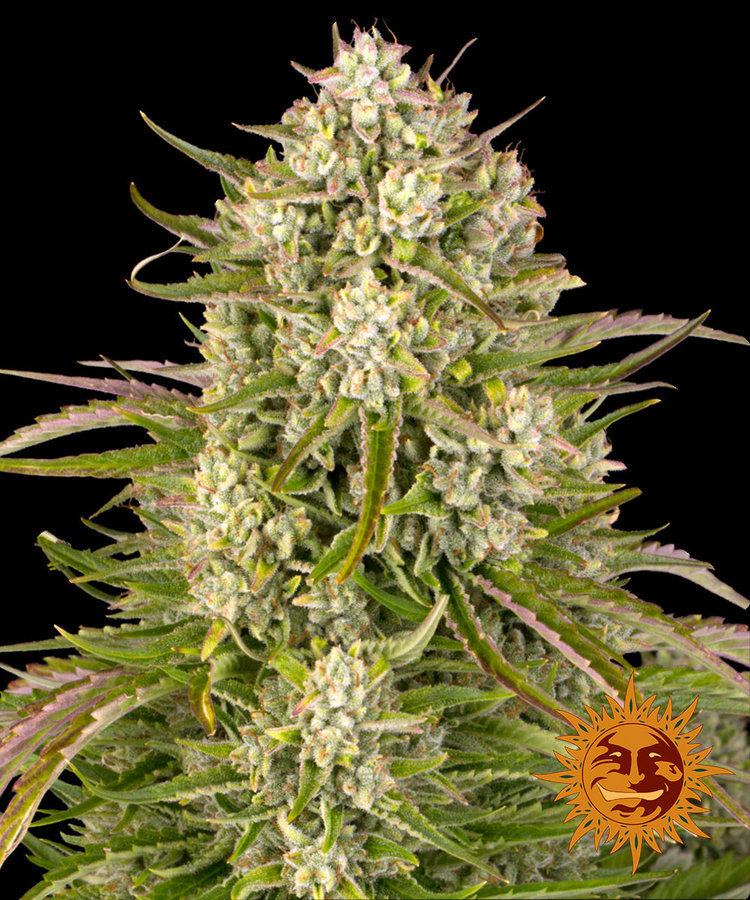 Wedding Cake quickly surpassed both her Cherry Pie and Girl Scout Cookies parents to become the most in-demand strain of all time. Now, Barney's Farm improves on that stellar legacy to bring you their super-fast Wedding Cake Auto that delivers all that you would expect from this genetic mix without hardly any wait. Now, that's a real win-win!
By crossing the original fan favourite with their own Super Auto #1 breeding stock, Barney's Farm introduces a touch of Skywalker OG to the mix for an enhanced high, more robust root structure (bigger yields!) and a higher resistance to pests & disease. That helps make Wedding Cake Auto practically foolproof even for first timers.
Best of all my friends, you can get a back of these marvelous beans for absolutely nada by entering the current Killa Beez contest. It's the best and easiest way to get free Wedding Cake Auto Seeds. Details below!
How to Enter
We are giving away 8 prizes of  Barneys Farm Seeds Wedding Cake Auto – 3 Seeds  so that's a total of 24 Seeds to be won . Enter on any or all sites below to increase your chances of winning!
Winners will be Announced on THIS blog post – 30th October!
Facebook: Simply comment on THIS POST  ( 2 prizes)
Instagram: Simply comment on THIS POST ( 2 prizes)
OverGrow: Simply comment on THIS POST ( 2 prizes)
BLOG: To enter on the blog post, comment below.( 2 prizes)
Good Luck to Everyone
Team KillaBeez
#KillaBeezSeeds
Winners
Here are the winners – Congratulations and Thank you to everyone for participating and making Killabeez SeedBank competitions AWESOME.
Instagram : tabby0919 & cocoseed.kid
OverGrow : MBVapester & SainAliasKnife
FaceBook : Jeff Hill & Kris Pointon
BLOG : [email protected]**.ne* & k6in*[email protected]**il.com
How to Claim your Prize
Winners can claim prizes following the below procedure, please ensure you claim before the 10th November 2020 otherwise prizes will be given away to our customers.
1.Email [email protected]k with proof of your proof the winning profile is owned by you. Usually a screenshot works!
2.Include your mailing address.
Simple as that!