Gorilla Zkittlez Seeds MarijuanaPassion Competition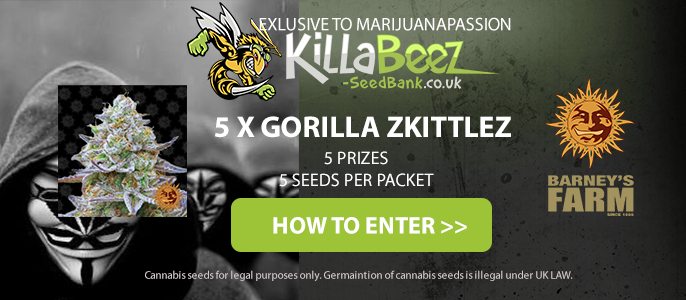 All Entrants must be received before 01st Feb 2019.
This competition is for MarijuanaPassion members only :)
You can with Gorilla Zkittlez, How to enter:
1.Visit Gorilla Zkittlez Seeds competition thread
2. Comment on the thread telling us in just one sentence something uniquely interesting about Barney's Zkittlez! 
And Thats all you have to do stand the chance of winning Barney's Farm Gorilla Zkittlez 5 Seeds.
Germination of cannabis seeds is illegal under UK law, please check the law in your own country before entering this compeition.